is an extraordinary stallion with outstanding gaits, a superb mind and an evenly balanced conformation that match perfectly.

offers a certain"more", and exactly this "more" is, what you need to be succesful in sports and breeding today.
This "more" means:
Better balance
Higher movements
Wider speed range
Stronger presence

is an extraordinary horse with an unique character.
Daniel Jonsson – Breeder & Horseman
Conformation
Head
7.5
Fine ears – Small Eyes
Neck-Withers-Shoulders
8.5
Supple-Sloping shoulders- high withers
Back and Group
8.5
Muscled back- Evenly formed group – Muscled group
Proportions
8.5
Well Proportioned
Legs
7.5
Strong tendons – Upright pasterns – Unclear separation
Joints
8.5
Hind legs: Straight
Hooves
8.5
Thick hornmaterial
Mane and Tail
8.5
Conformation
8.28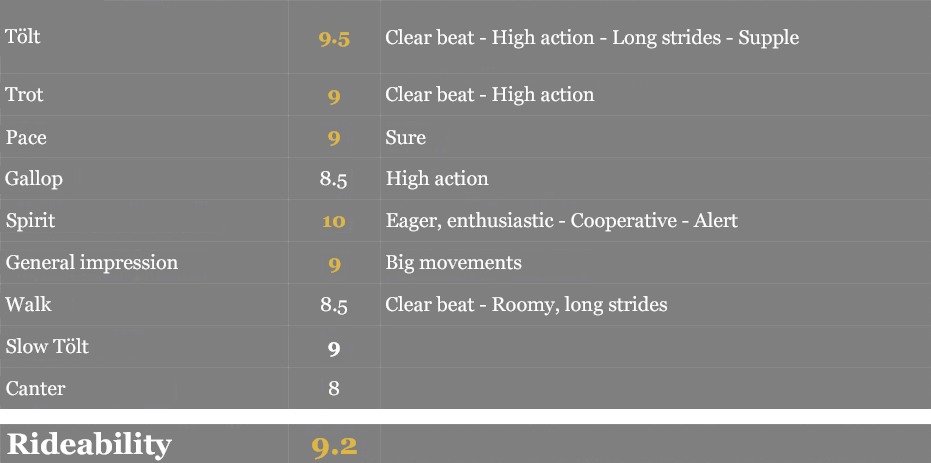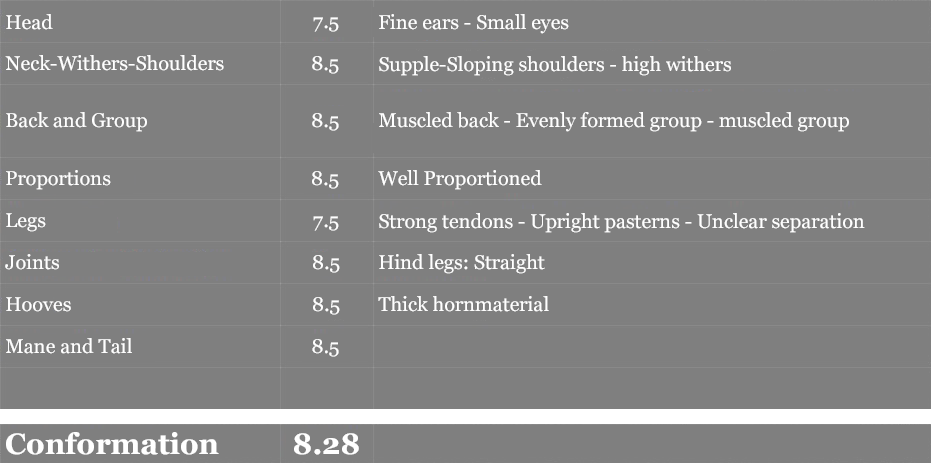 Rideability
Tölt
9.5
Clear beat – High action – Long strides – Supple
Trot
9
Clear beat – High action
Pace
9
Sure
Gallop
8.5
High action
Spirit
10
Eager, enthusiastic- Cooperative – Alert
General impression
9
Big movements
Walk
8.5
Clear beat- Roomy, long strides
Slow Tölt
9
Canter
8
Rideability
9.2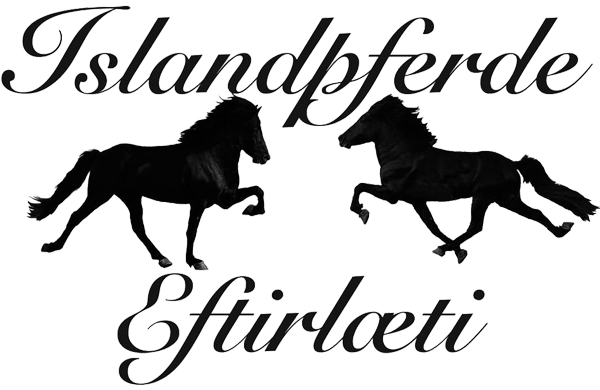 Islandpferde Eftirlæti
Kleine Dorfstr. 15
96172 Mühlhausen
Covering on hand from 15.04.2023 to 01.09.2023 at Eftirlæti
Address
Árblakkur GbR
Waldstraße 14
66901 Schönenberg-Kübelberg